Murder Mystery Weekends… Murder Mystery Dinners… Murder Mystery Theater…
Looking to escape reality for a bit of Murder Mystery Deadly Fun?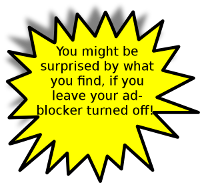 Enter here for all the brick n mortar locations servicing this wonderful World of Intrigue!
Costumes, Accessories, Supplies…
Half the fun of Murder Mystery Weekends and Corporate Murder Mystery Events and Home Based Murder Mystery Dinners is jumping into fantasy land and what better way to do that than getting dressed to kill?!
Hosting a Murder Mystery Family Reunion and need murder mystery supplies to decorate the killing ground? Have a costume but need to top it off with some murderous accessories?
Follow through this portal to find all your needs satisfied by our partners in crime both in stores and on-line.
Scripts n Themes n Boxed Up Things!
Murder Mystery Themes have exploded in recent years to where you can now host a Murder Mystery Dinner in the comfort of your own home and join in with zombies, cowboys, the rich n famous, super heros, cartoon characters, etc. .
Books, Games, Puzzles…
The cornerstone to all things murder mystery… books. Without authors from Agatha to Yumeno untold millions of humans would go through their dreary lives with nary an uptick in their heart rate.
And think what the world today would be like without the fabulously popular board game "Clue".
Boring is the word that comes to mind.
Don't be bored! Enter here and peruse the stacks of stores, shops and websites that offer their related fare.